Lasting RV Roofs. Lasting RV Adventures. Since 2005.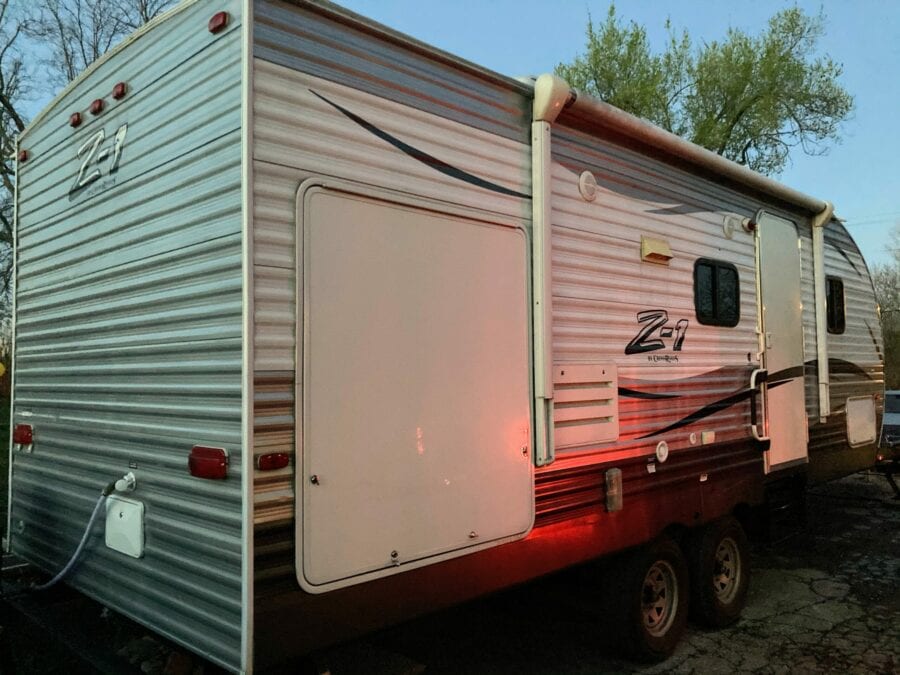 As RV owners, we know that no one wants to spend time, money, or hassle on RV roof maintenance — but costly water leaks and damages are even worse. That's why we designed the FlexArmor sprayed RV roof to offer a better way.
FlexArmor is the only polyurea product created exclusively for RV roofs. It was designed with proprietary primer solvents and processes to address specific RV roof needs. Plus, it's the only sprayed polyurea RV roof in the industry with a lifetime, transferable, 100% no-leak guarantee.
Why Every RV Roof Needs FlexArmor
Most RV manufacturers use inferior roof materials to cut costs. This results in a short roof lifespan, leaks, and costly damages. It's frustrating to invest in an RV that doesn't last as long as it should, and even worse, to deal with the issues that happen as a result. With FlexArmor, you can relax and trust your roof will last without expensive maintenance.
How We Created the First Polyurea RV Roof
We began creating FlexArmor in early 2000. Like all great ideas, there were ups and downs. There were failures when products didn't work as intended. Each failure or issue was met with a new quest to find a chemist to create the right product needed to make FlexArmor work.
The result was a unique formula and a process not typically found in the polyurea industry. We created a product that can bond to any substrate forming a water-tight bond. Plus, it has a 50-year UV lifespan and 3500 psi tear strength.
What Makes Us Different
Simply put, we are committed to satisfying our customers. That goal echoes down through our entire network of applicators to ensure a unified commitment to providing the best roofing solution in the industry with no compromises.
We Go Above and Beyond
Our commitment goes beyond the installation of the roof itself with our included replacement vent lids, new vent covers, AC gaskets, sewer caps, and refrigerator base and lids. We want to ensure that when a customer leaves our shop, their roof will be maintenance-free for as long as possible.
We Don't Want to See Your RV Again
Unlike most companies, our business model isn't based on repeat customers or extracting extra money from our previous jobs. Even the little bit of post-installation maintenance we do is priced just to cover the cost of labor.
Our goal with our lifetime no-leak warranty is that once a customer leaves the lot, we won't see them again — until they buy a new camper and need a new roof!
We Use Specially-Trained and Vetted Applicators
FlexArmor is backed by a country-wide network of trained professionals to install, inspect and fix your RV roof if needed. All FlexArmor technicians complete at least 40 hours of intensive training before being qualified to apply the product.
We are proud to have our customers go to any of the shops in our growing applicator network, and we stand by the workmanship of each location. We travel nationwide to work closely with all our applicator teams and ensure high-quality results. Wherever you find us, we strive to always be the best in the RV repair industry.
Questions? We're Here to Help.
We'd be happy to answer your questions. We have a Frequently Asked Questions page, and of course, you can always message us via the Contact Us page.